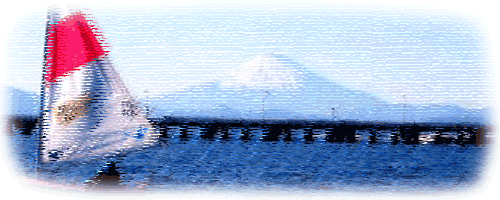 ---
富士学会2019年秋季学術大会の開催について【第一報】
富士学会2019年秋季学術大会(富士宮大会)を下記のとおり開催いたします。
大会テーマ:『中世の村山修験と地域支配』

Ⅰ.日  程:
 2019年10月26日(土)記念講演、シンポジウム 10:00~16:30 懇親会 17:30~
 2019年10月27日(日)スタディ・ツアー 9:00~14:30
Ⅱ.会  場:『富士宮市民文化会館』小ホール
 〒418-0067 静岡県富士宮市宮町14-2(TEL 0544-23-1237)
(車)東名富士インターチェンジから25分
(車)新東名新富士インターチェンジから20分
(電車)JR身延線 西富士宮駅 下車 約657m 徒歩約9分
(電車)JR身延線 富士宮駅 下車 約1.3km 徒歩約15分
(バス)JR身延線 富士宮駅前 乗車 宝町中屋前 下車 約226m 徒歩約3分
(バス)JR身延線 富士宮駅前 乗車 市民文化会館入口 下車約229m 徒歩約3分
Ⅲ.開催内容
10月26日(土) 記念講演・シンポジウム 於富士宮市市民文化会館』小ホール
9:30    開場・受付
10:00-10:05 開会挨拶 富士学会会長 渡邊定元
10:05-12:10 開催趣旨 基調講演  基調報告1 基調報告2
13:00-14:10 記念講演 『修験に生きた80年―村山と縁を結んでー』
本山修験宗管長・聖護院門跡門主 宮城泰年
14:10-15:10 基調報告3 基調報告4
15:20-16:30 パネルディスカッション
 総括 宮城泰年 (記念講演者・本山修験宗管長・聖護院門跡門)
16:30-16:35 閉会挨拶 富士学会副会長 堀信行
17:30-20:00 懇親会
10月27日(日)スタディ・ツアー
テーマ 「世界遺産富士山関連施設」
9:00 集合 富士山世界遺産センター
 訪問先:村山浅間神社遺跡 山宮浅間神社遺跡
14:30 解散(新富士駅)
Ⅳ.出張依頼状について
出張依頼状の必要な方は、①出張期間 ②依頼状提出先;正式名称・提出先代表者役職と氏名・提出先住所。③依頼状送付(返信)先を明記し、切手を貼付した返信用封筒を同封の上、9月末までに学会事務局まで送付してください。ただし,正会員の所属先提出が対象になります。
[大会事務連絡先]
 〒419-0315富士宮市長貫747-1
 富士宮市埋蔵文化財センター
 渡井英誉 宛
 TEL 0544-65-5151
---
The First International Conference on Local Studies and Local Culture of Asia
25-27 October, 2019 – Beijing, China
First Announcement
Co-organized by:
Institute of Beijing Studies of Beijing Union University, P.R.China
College of Applied Arts and Science of Beijing Union University, P.R.China
Institute of Seoul Studies of the University of Seoul, South Korea
Japan Society of Fujiology, Japan
College of Humanities and Sciences of Nihon University, Japan
The Association for Chinese Local Studies, P.R.China

Hosted by:
Institute of Beijing Studies of Beijing Union University
College of Applied Arts and Science of Beijing Union University
This conference aims to advance research and communication in the area of local studies and local culture, and to strengthen the roles local studies take in local culture exploration, inheritance of cultural tradition and local development support.
We feel honoured to extend our warmest invitation to scholars of Asian local studies and local culture. This conference will be an ideal platform for sharing ideas and research findings.
Papers are invited on topics related, but not limited, to:
Research scenario of local studies and local culture in Asia or other regions
Comparative research on local studies and local culture in Asia or other regions
Definition, category, theory and research methodology of local studies
Organizational structure and operational pattern of research institutions of local studies and local culture
Disciplinary development of local studies
Local theories including its definition, cultural uniqueness and its formation mechanism
Local culture theories including local sensibility, local cultural cognition and recognition
Practice of local studies supporting local development
Theory, methodology and paradigm of local culture research
Local history and culture research
Local folk culture
Local cultural inheritance and creative development
Local festival activities and cultural inheritance
Integrated development of local culture and tourism
Development of local creative cultural industry
The conference is addressed to academics, researchers and professionals with a particular interest related to the conference topic. We look forward to receiving your registration forms (Appendix I) and paper abstracts of up to 300 words . Paper and a brief biographical note of up to 200 words should be sent to: bjxhy@buu.edu.cn. Please refer to Appendix II for format of abstract and paper.
The conference will be staged in Beijing, China. Address of the venue and the conference agenda will be ready in Second Announcement of the Conference and will be sent via email and meanwhile available on our WeChat subscription.
There is no registration fee. The organizing committee pays for accommodation and meals during the conference and field trips arranged by the conference. Participants are expected to be responsible for their travel to Beijing. Travel subsidy is available for keynote speakers.
Ms. Naomi An
Email address: bjxhy@buu.edu.cn
Tel: 0086 (10) 6200 4509
Webpage: http://bjstudy.buu.edu.cn
WeChat Subscription: BeijingStudies1998
Institute of Beijing Studies
Beijing Union University, P.R.China
印刷用PDFはこちら
---
富士学会は、富士山に関する学術研究団体です
2013年6月22日のUNESCO世界遺産委員会において富士山が「富士山―信仰の対象と芸術の源泉」の名称で世界文化遺産に登録されました。
富士学会は、富士山の世界文化遺産登録を喜ぶとともに、より一層富士山研究を推進し、研究成果の蓄積による「富士学」Fujiologyのさらなる発展と普及に努めます。
---